East Liverpool Historical Society
West End 8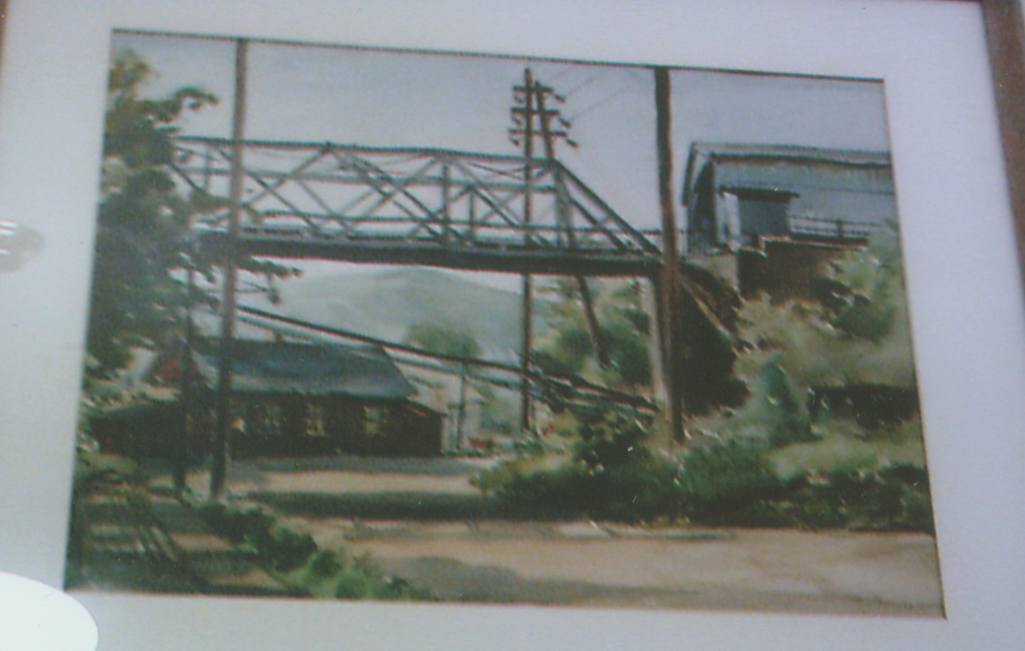 Click here to view larger image
The painting shown in the picture above was done by Hans Hacker. This particular painting hangs in the room to the right of the stairs on the second floor of Carnegie Public Library.
What is depicted in this picture is the transition of West Fourth Street to Fourth Street Extension. You see the Newell Bridge in upper center of the picture, under it is the single story house mentioned in the previous picture. You see the curve that ends West Fourth Street and begins Fourth Street extension. Beyond the road that curves beyond the right side of the house, you can see in the background the buildings and some trucks of Buckley Cartage Company.
On the left hand side of the picture towards the top you can see some bushes. The connection with them will be evident in the next picture.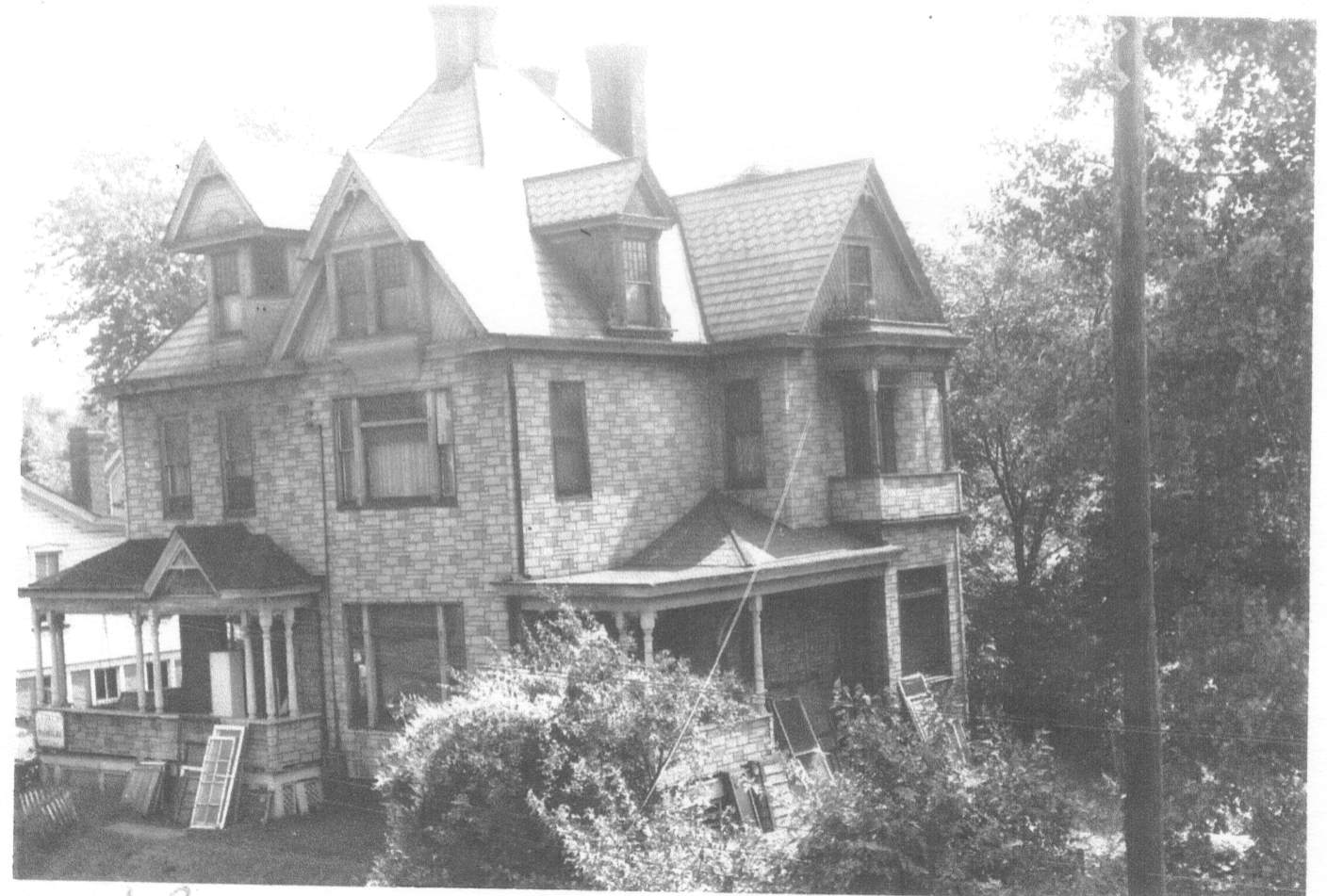 Click here to view larger image
This picture depicts a rather large house; in the lower center of the picture is a bush. This is the top part of the bush that was on the upper right hand side of the previous picture. That picture was added to provide context for location of this house which in turn anchors the next two pictures which end our panoramic journey around the West End of East Liverpool.
This picture was taken September 1, 1960 by some unknown employ of the State of Ohio. It's title was buildings to be demolished for Route 11.
The house shown in this picture was the house that Oliver W. Burford, of the Burford Bros. Pottery built or had built sometime between 1877 and 1886. He lived in that house from the time it was built until he died in 1925 or 26.
It very much fit the style of the various homes that various pottery owners built in the late 1800's in various parts of East Liverpool.
© 2007-2012 East Liverpool Historical Society
---