East Liverpool Historical Society
West End 9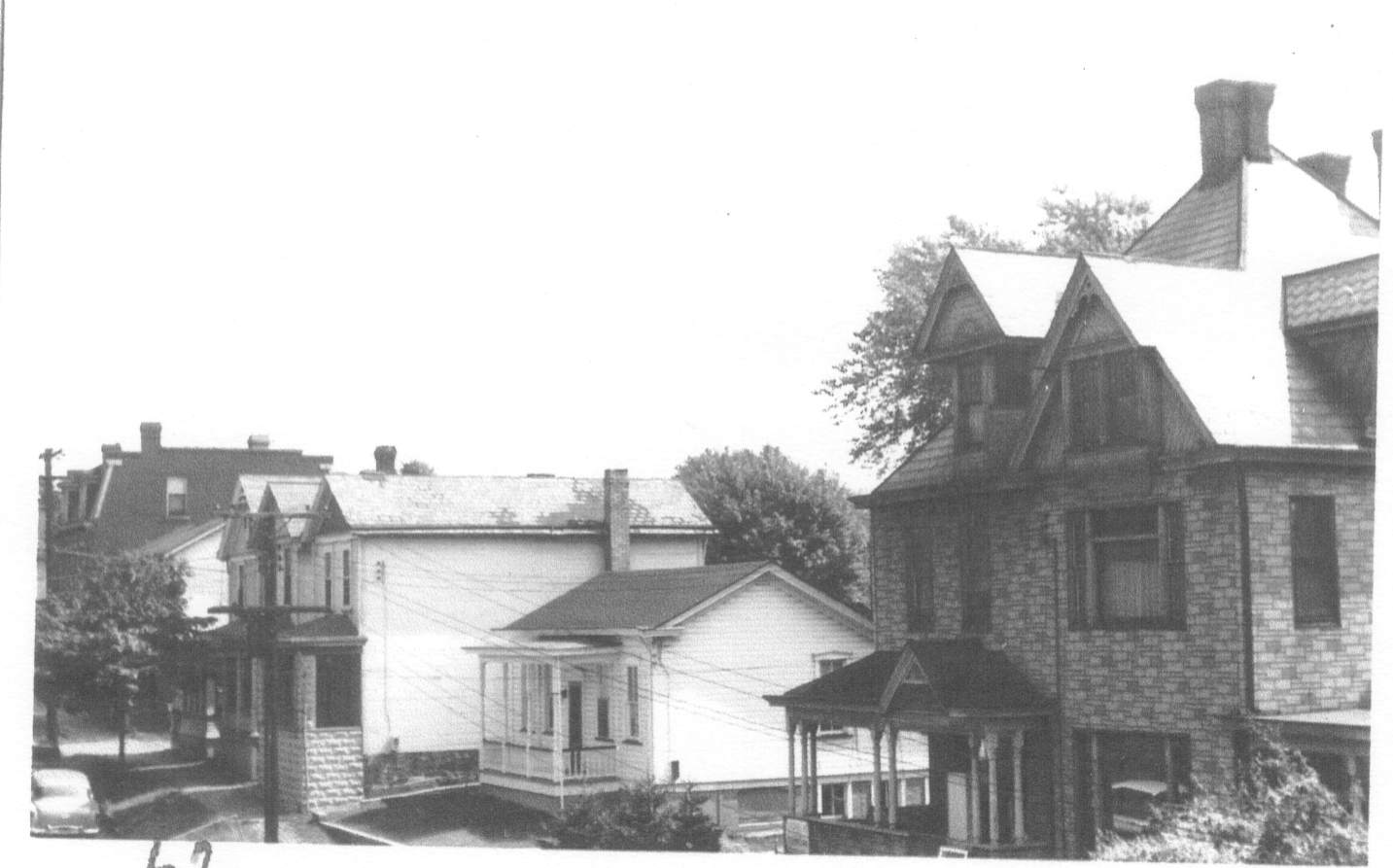 Click here to view larger image
This is the second picture taken on September 11, 1960 by that unknown employee of the state of Ohio. Looking up West Fourth Street, the buildings pictured would be demolished for Route 11.
The white cottage style house directly next door to the former Burford house managed to "have the last laugh." It was moved up West Fourth Street towards the corner of Monroe and West Fourth Street and exists there to this day (December, 2007 and is still inhabited.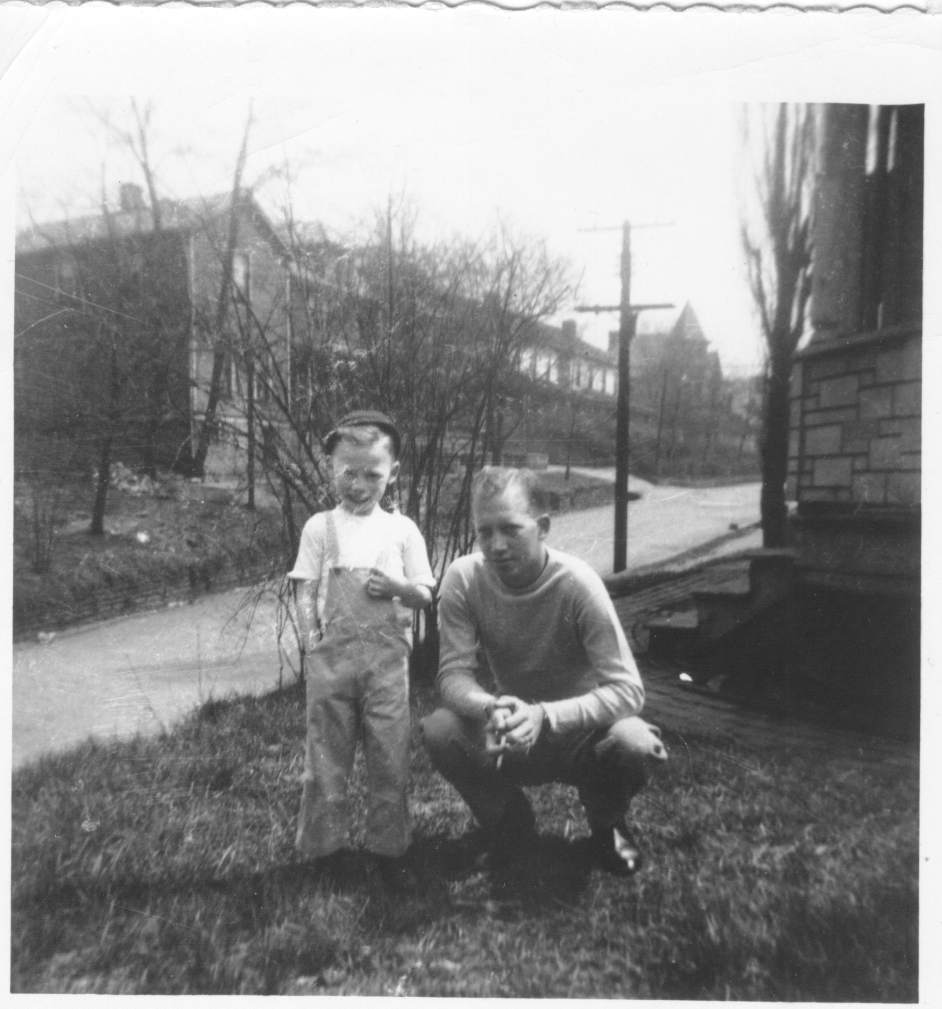 Click here to view larger image
The final picture in our journey around the West End of East Liverpool. This picture was taken sometime in the early 1950's.
In the picture directly behind the two people is that same bush mentioned in two previous pictures, albeit it's a smaller bush and without leaves since it is winter or early spring. Behind the two people you can see the rest of the other side of West Fourth Street moving up towards Monroe Street.
© 2007-2012 East Liverpool Historical Society
---