GIRLS BASKETBALL
2011-2012 BASKETBALL ALL-REVIEW
Girls Basketball
FIRST TEAM
Mallory Waggle, EL, Sr.
SECOND TEAM
Whittni Davidson, EL, Sr.
THIRD TEAM
Kelsie Wymer, EL, Sr.
The 2011-2012 Associated Press Eastern All-District Girls Basketball Teams.
THIRD TEAM
Mallory Waggle
SPECIAL MENTION
Whittni Davidson
Kelsie Wymer
The girls overall record was 13-7.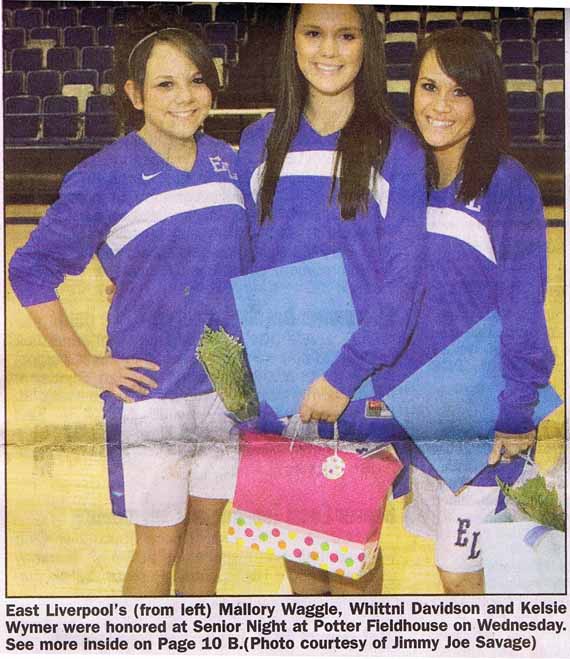 Columbiana Co. B-ball Coaches Association GIRLS ALL-STARS
GIRLS BASKETBALL
FIRST TEAM
Mallory Waggle*
SECOND TEAM
Whittni Davidson
HONORABLE MENTION
kelsie Wymer
*Denotes unanimous selection.
---
BOWLING
This was the first year, ever, for a interscholastic bowling team in ELHS History.
http://www.eastliverpoolhistoricalsociety.org/sporhistbow.htm
GIRLS TEAM
Becky Brewer was the top bowler on the girls team this year. She qualified for the district tournament held at Sun Rise Lanes In Zanesville, Ohio.
Becky Brewer bowled for a series score of 598. Her three game series scores were 160, 266, and 172.
The 266 score was the 5th highest ever in the state and the highest in the district in 10 years.
Caitlyn Miller was the next top bowler this year.
The ELHS Girls Bowling team finished with a 11-2 record in this its first season. That rivals the ELHS Girls Basketball Team 10-1 record in its first season in modern times.
BOYS TEAM
The top two bowlers on the boys team were Jim Beaver and Joey sloan.
8-5
213
BOWLER OF THE YEAR
Becky Brewer, East Liverpool, Ohio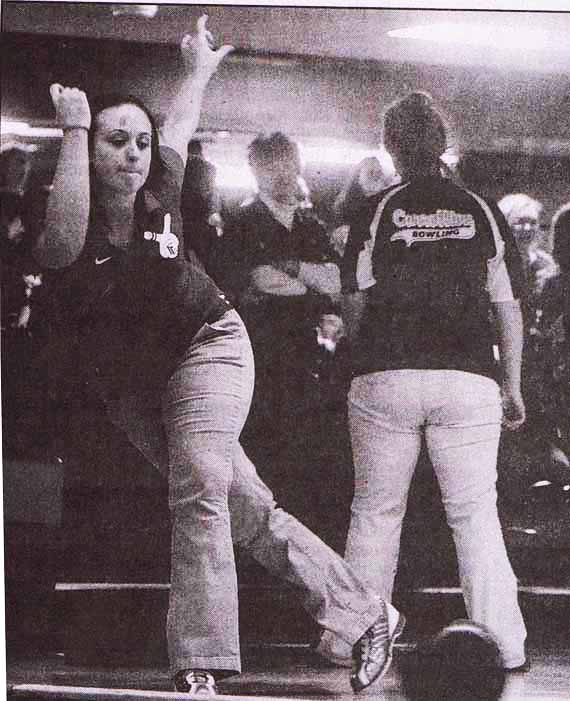 ---
SWIMMING
ALL-REVIEW
BOYS SWIMMING
Zech Harris
Stephan Yoho
Matt Campbell
Tommy Mohney
Jake Angus
The East Liverpool boys swim team finished with a 7-6 record.
ALL-REVIEW
GIRLS SWIMMING
Kyra Gill
Emily Kotfis
Kelsey Diddle
Alissa Gill
Taylor Ward
The East Liverpool girls swim team finished with a 5-8 record.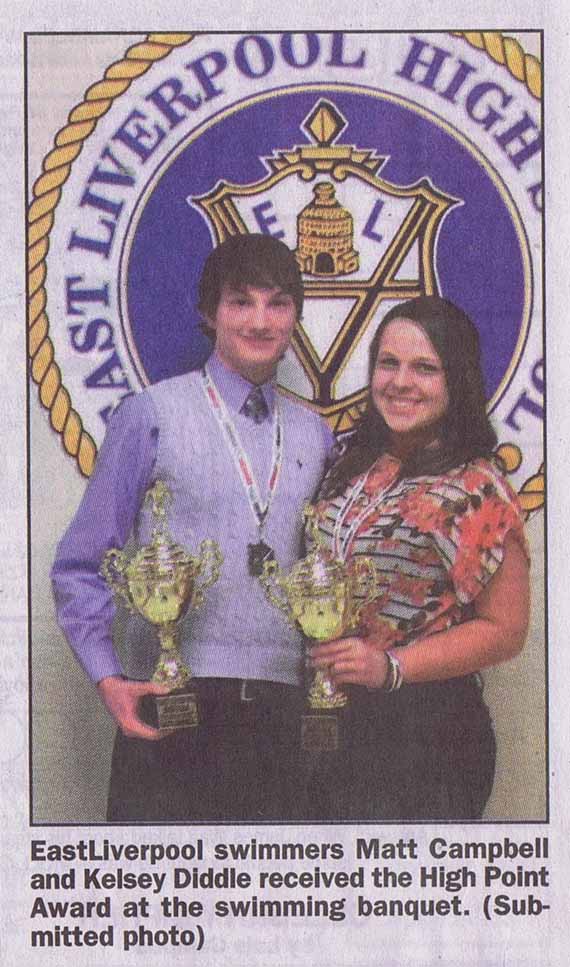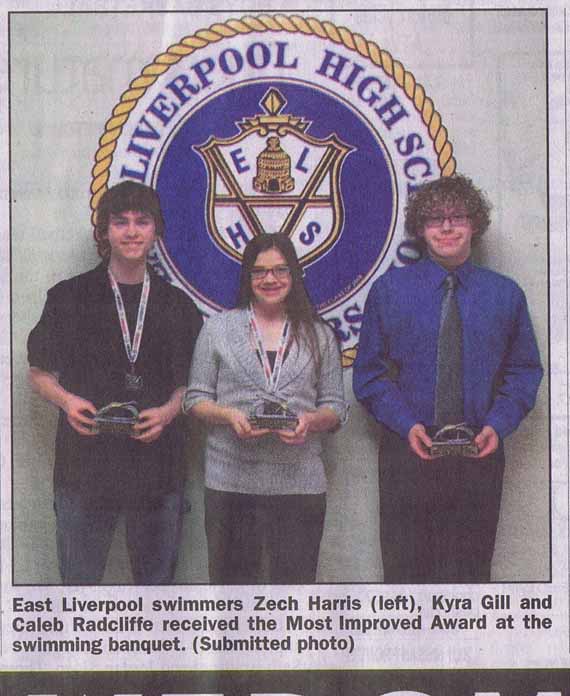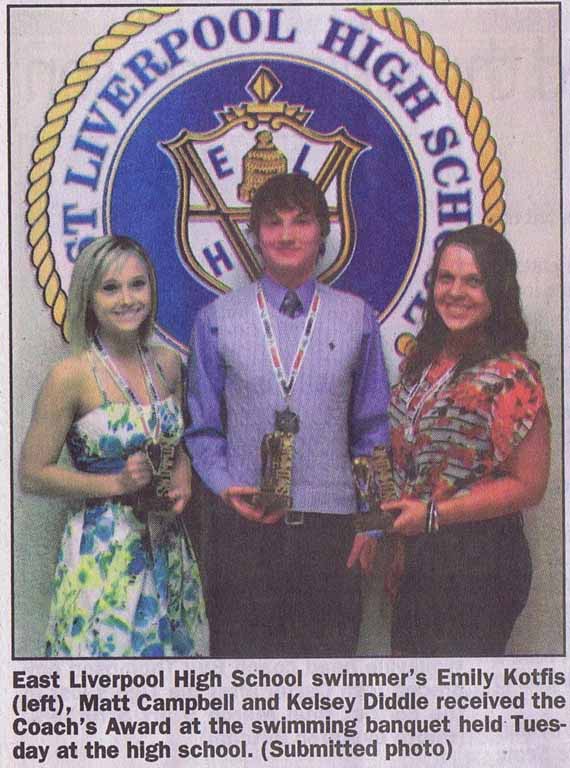 ---
WRESTLING
ALL-REVIEW
FIRST TEAM
145, Mack Miller, Jr.
182, John Miscuk, So.
SECOND TEAM
113, Cody Oiler Fr.
126, Kaleb Riggle, Sr.
132, Frankie Wlilliams, Jr.
HONORABLE MENTION
Alex Potts
John Exline
Jimmy Lisk
Malcom Wade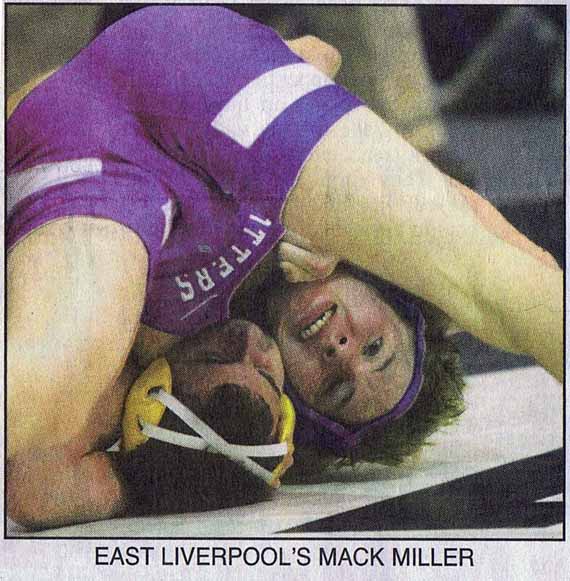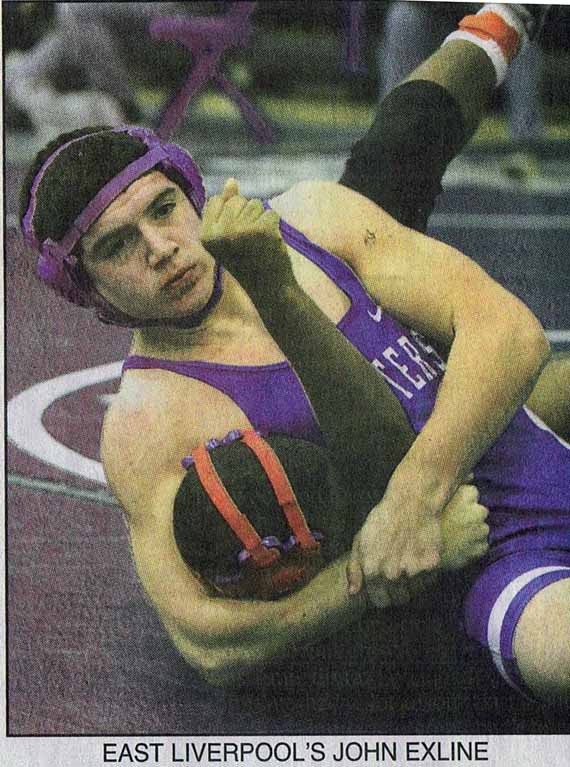 ---
---