East Liverpool Historical Society
Autopsy of Charles "Pretty Boy" Floyd
This Floyd autopsy report was obtained by Judge James R. Pratt of Eufaula, Oklahoma, a Floyd researcher who tracked down the long-missing autopsy report by filing a Freedom of Information request with the FBI.
The document shown below is a scan of a photocopy of the autopsy that was performed on Charles "Pretty Boy" Floyd. The doctors were Roy C. Costello and Edward W. Miskall. The procedure was performed at Sturgis Funeral Parlor on October 22, 1934.
The Findings were:
Gunshot wounds multiple
Massive Internal Hemmorhage
Dr. Costello signed the report.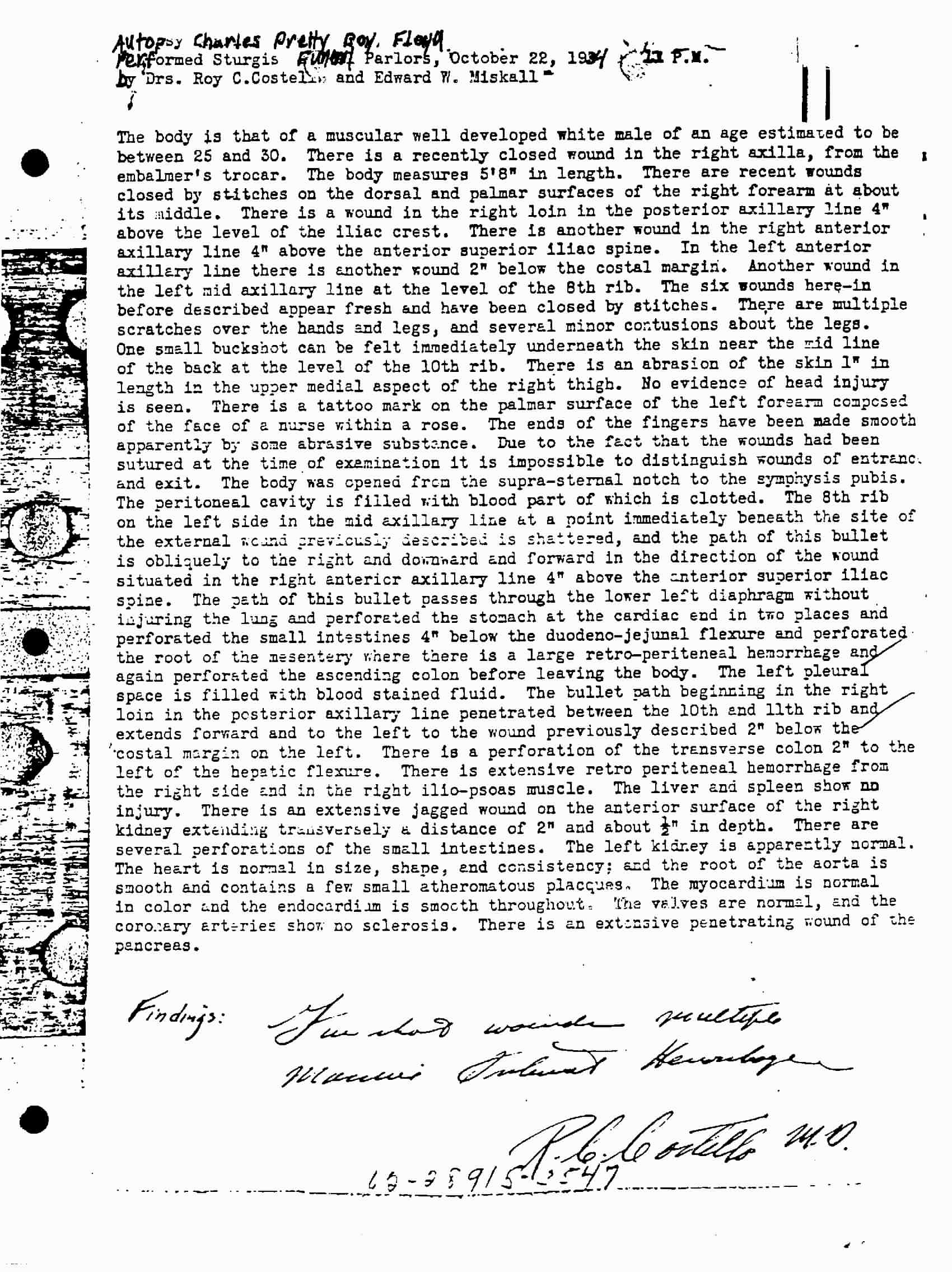 ---