East Liverpool Historical Society
The Ceramic Theatre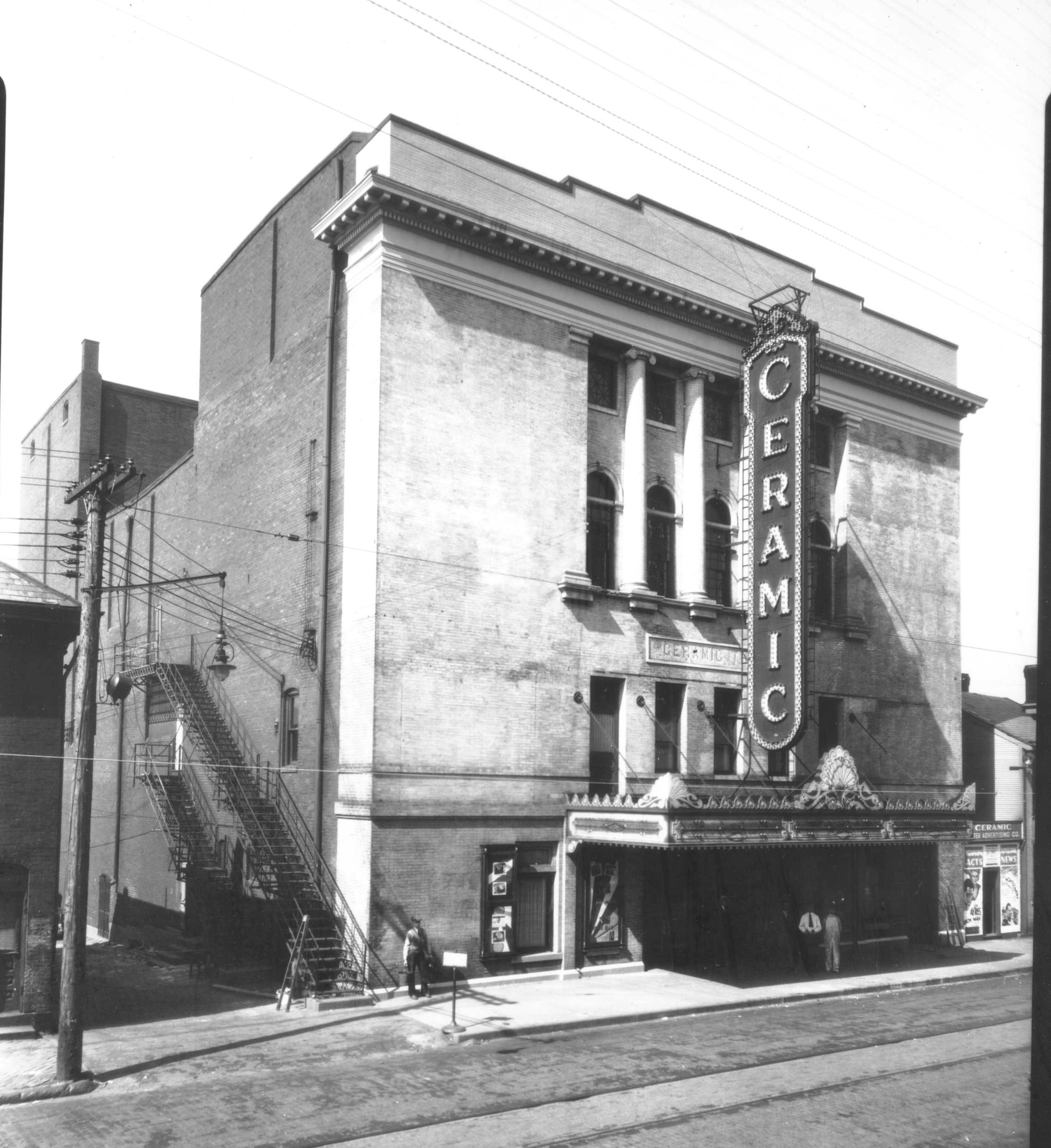 The Ceramic Theatre
Built for stage productions and opened November 21, 1904, the Ceramic Theatre on Fourth Street featured two balconies, a plush interior and the second largest stage in Ohio -- bested only by the Grand Theatre in Cincinnati. The opening production was "Wang" starring DeWolf Hopper with cast of 70 supporting players. The opening was considered a "brilliant social affair."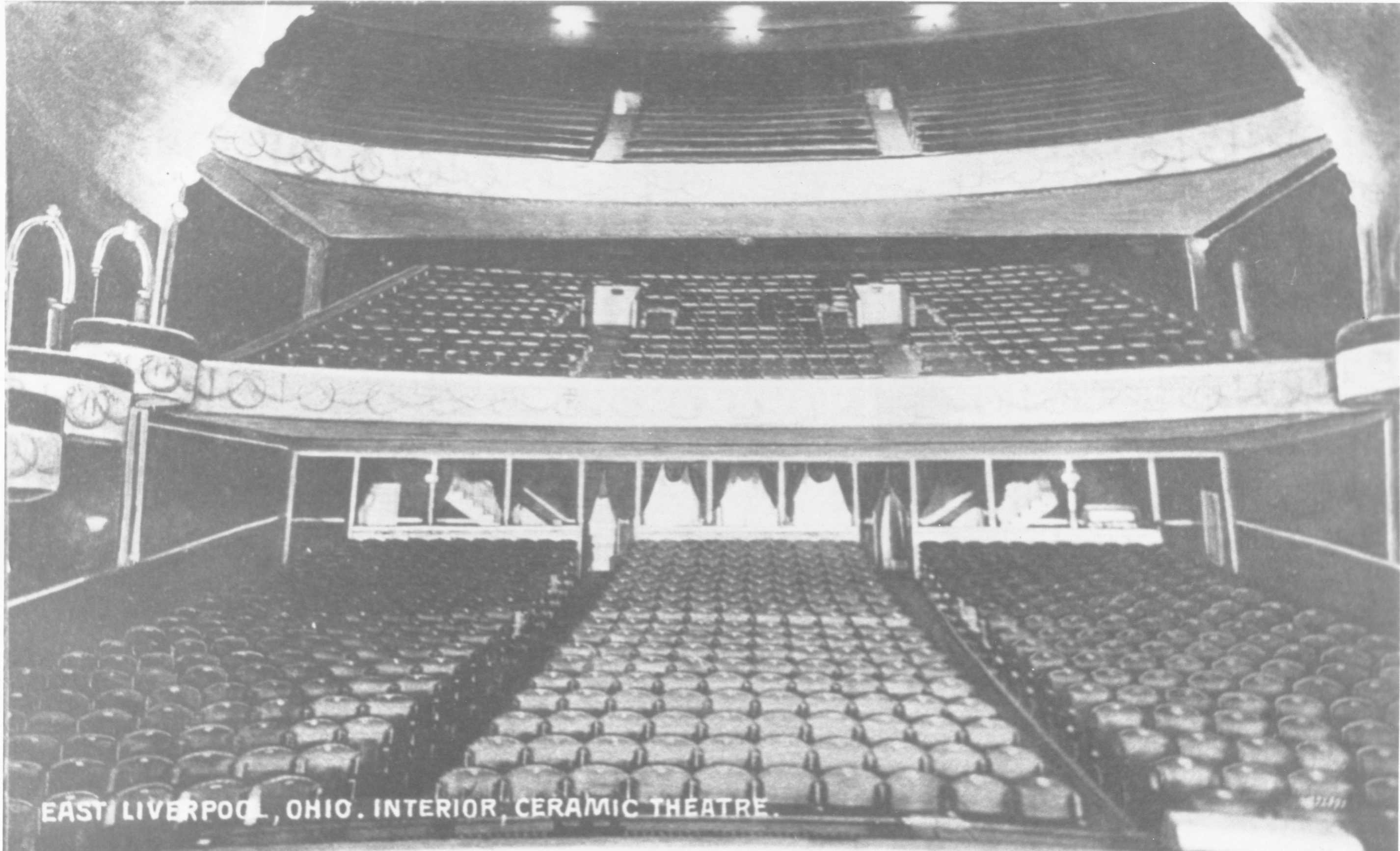 The theatre seated 2,000 and was rated one of the finest between New York and Chicago. It consistently attracted some of the best "shows" in the nation and many of the period's most successful plays originated at the Ceramic Theatre. The interior of the $150,000 building was elegant and the "acoustics were perfect." (Hills and Kilns, William C. Gates, Jr., East Liverpool Historical Society, East Liverpool, Ohio, p. 245.)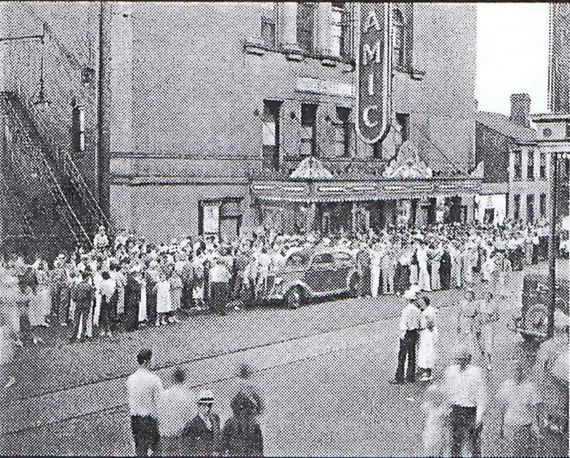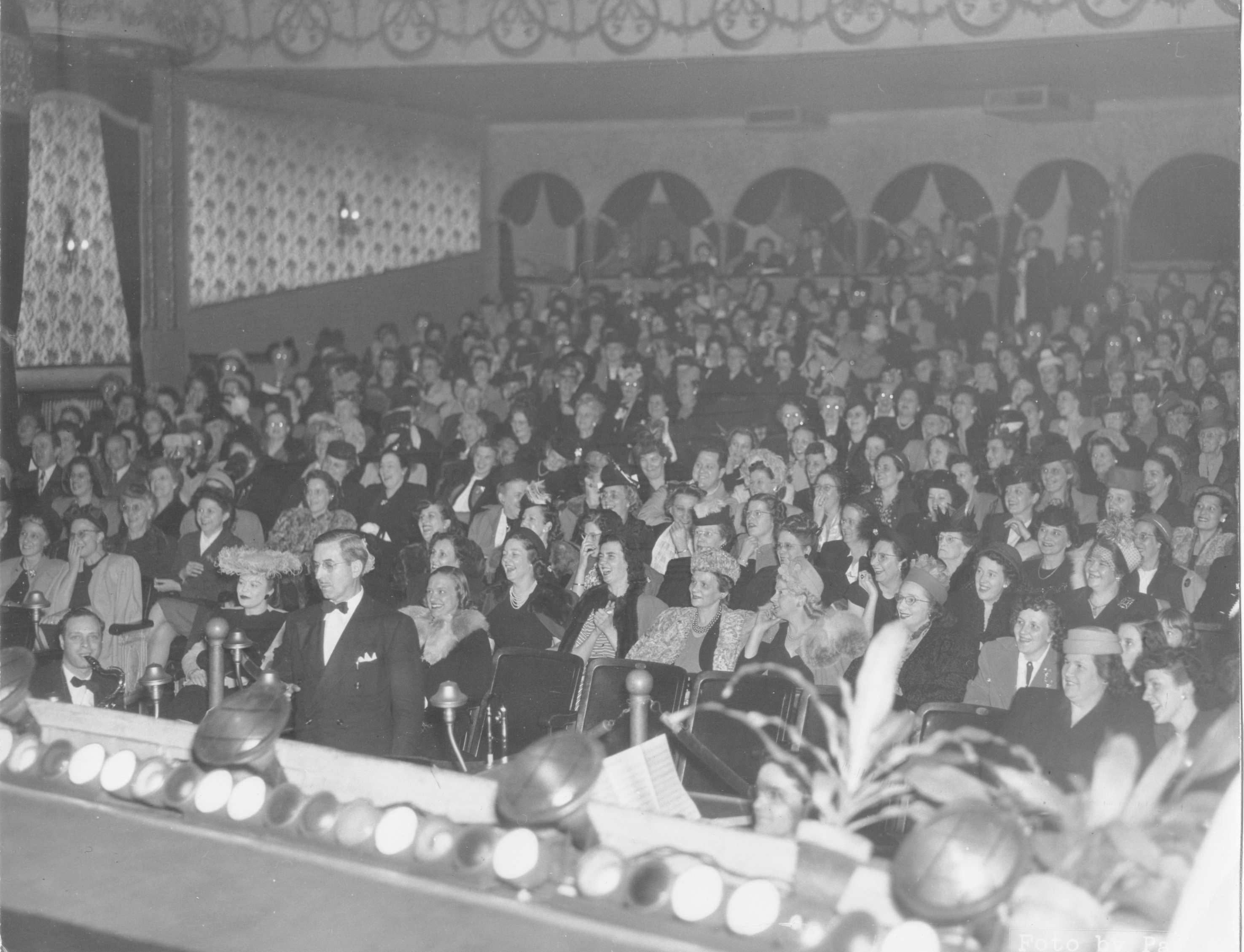 Reaction of the audience at the Ceramic Theater when the men, Paeislene Models, paraded for BPW style Show (1947).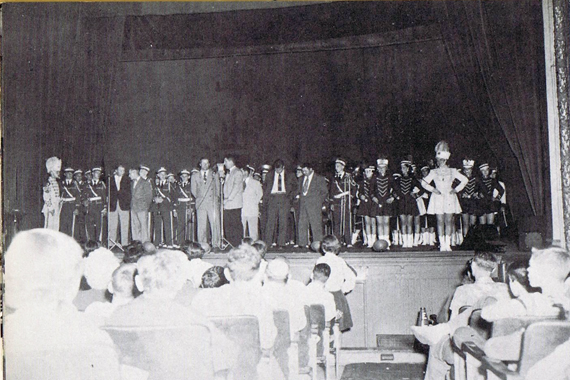 A ELHS Potter Football pep rally in fall of the 1951-52 school year.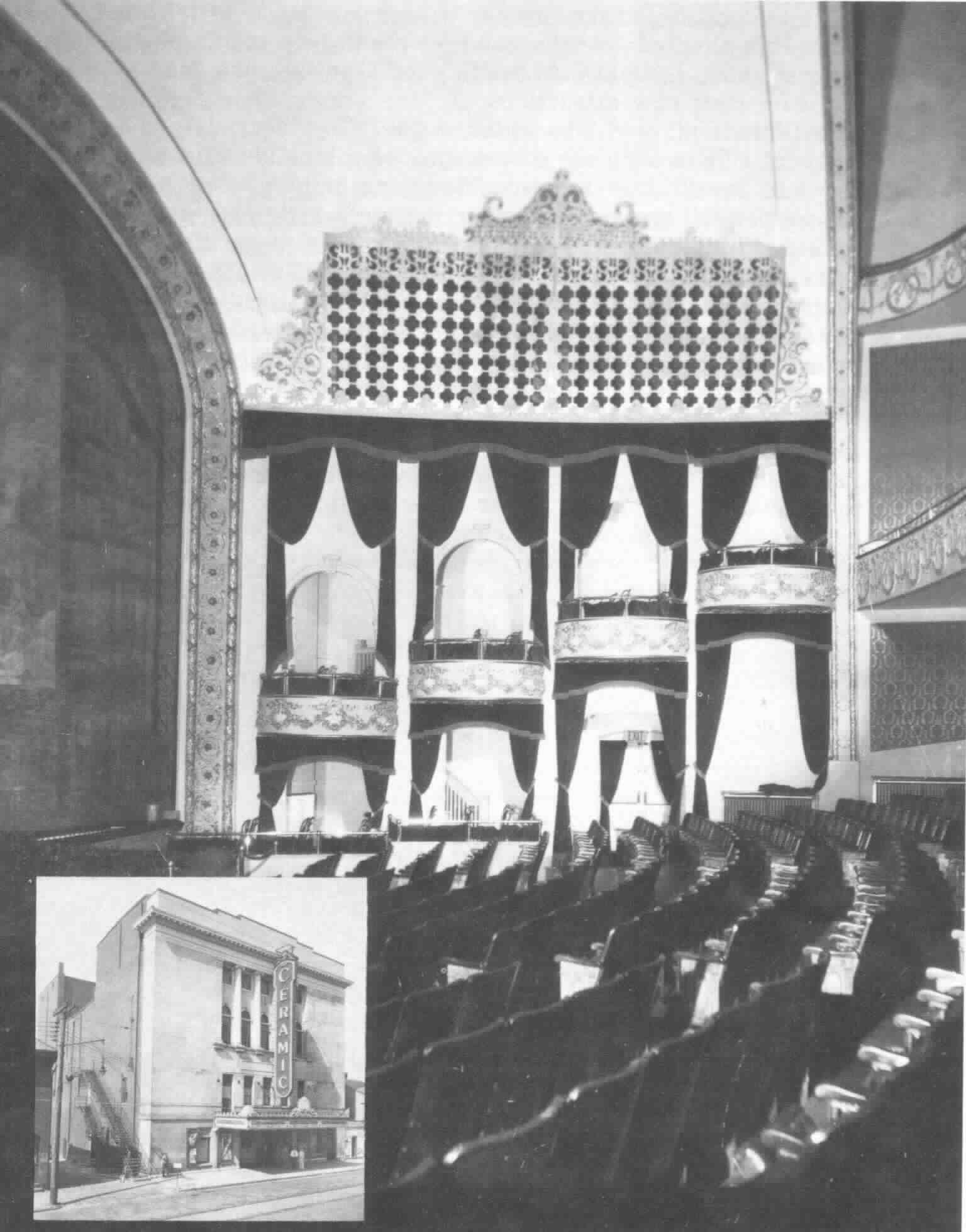 In later years, it was converted to a movie theatre. It was razed in 1961 for a forty-space parking lot.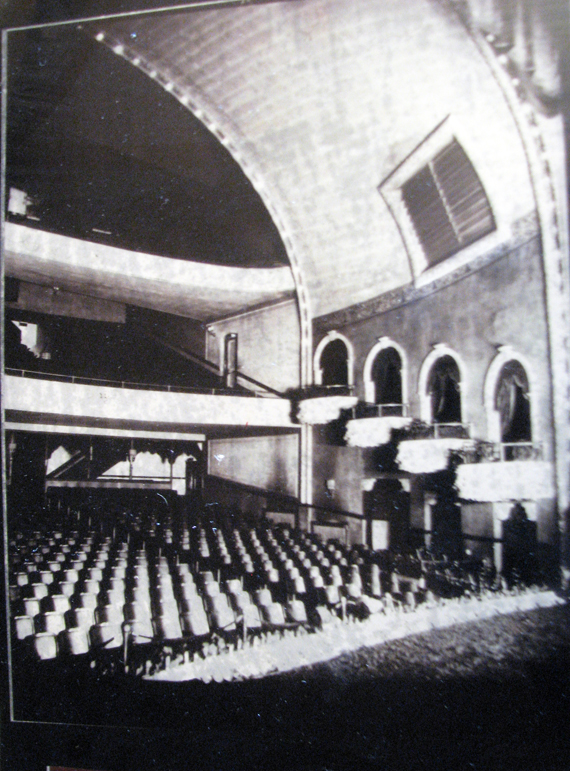 A rare view of the Eastern side of the Ceramic Interior.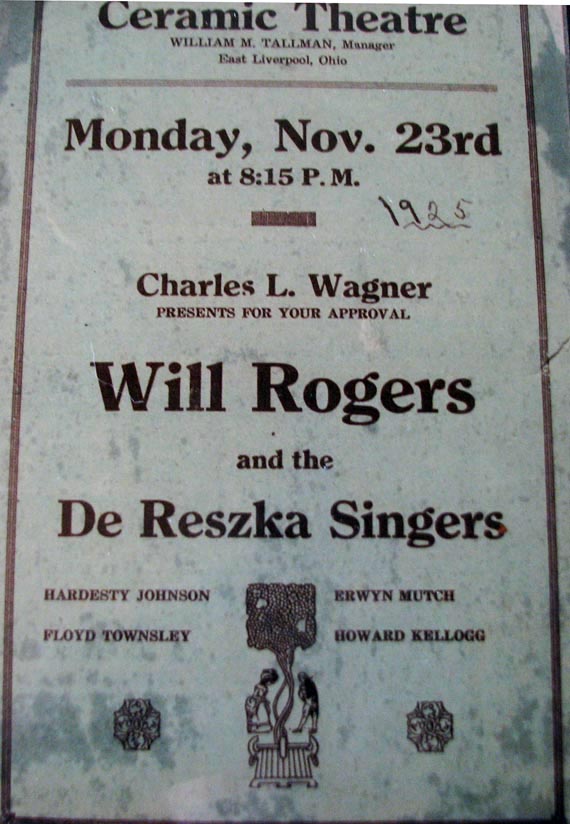 One of the many famous who performed at the Ceramic over the years.
The following comes from the 14th Annual Tri-State Pottery Festival June 15, 16, 17, 1978 Booklet.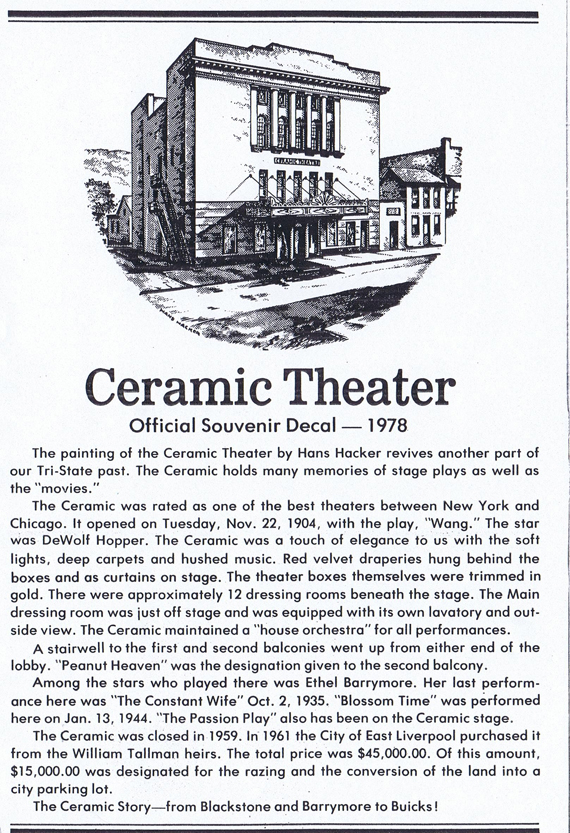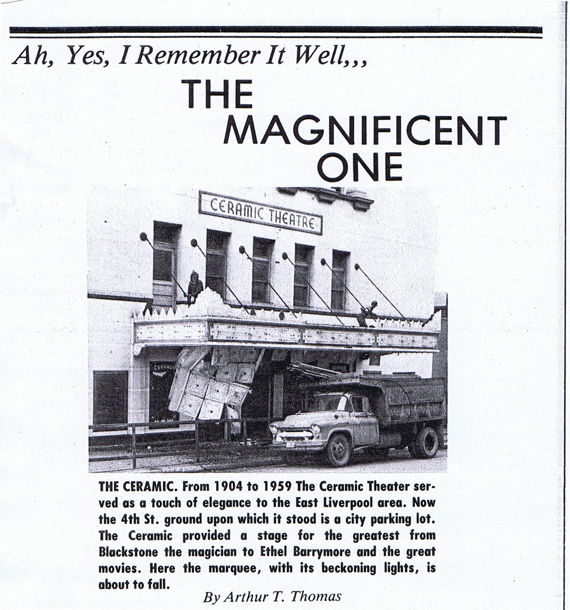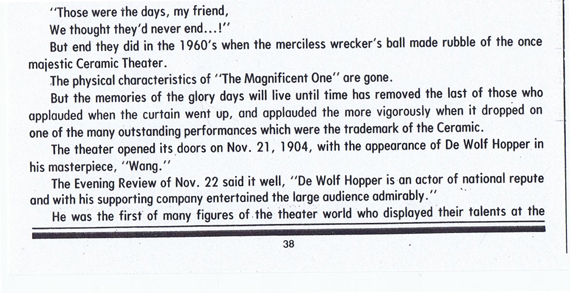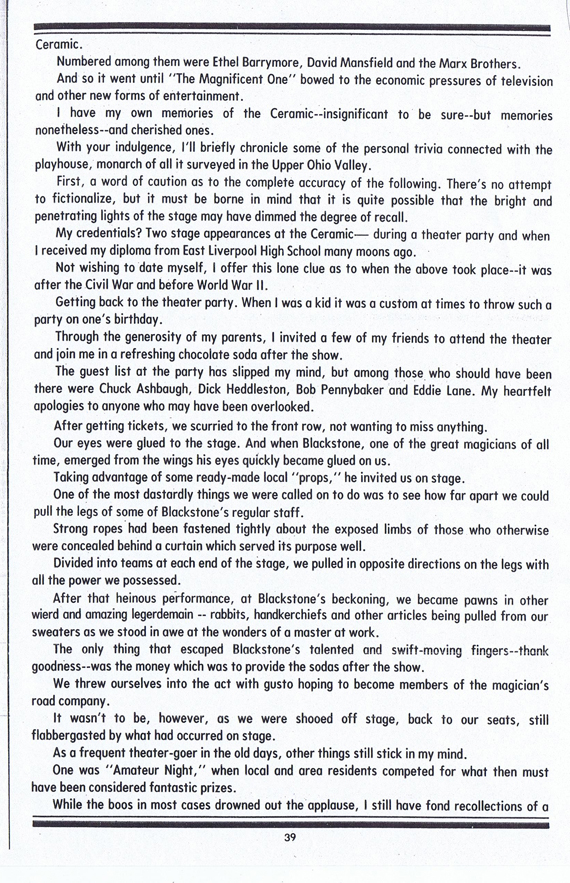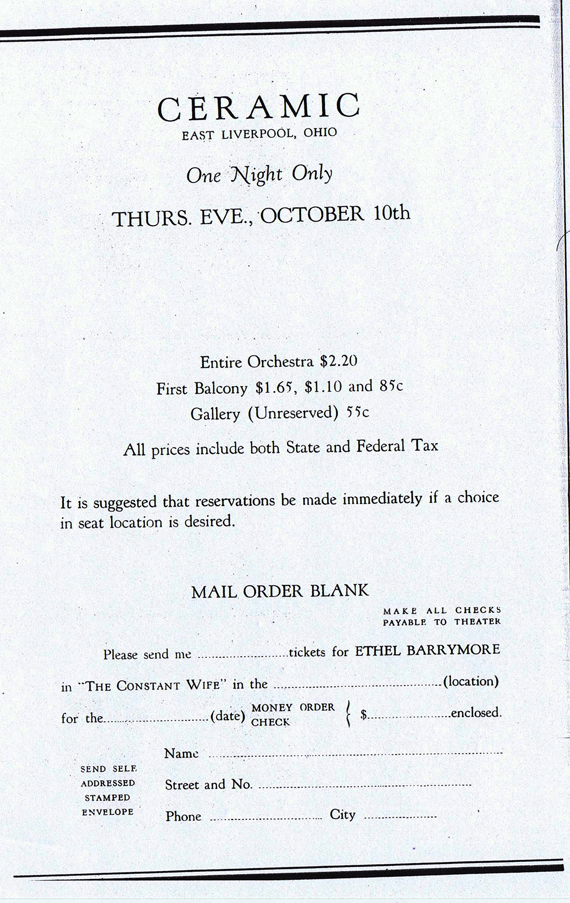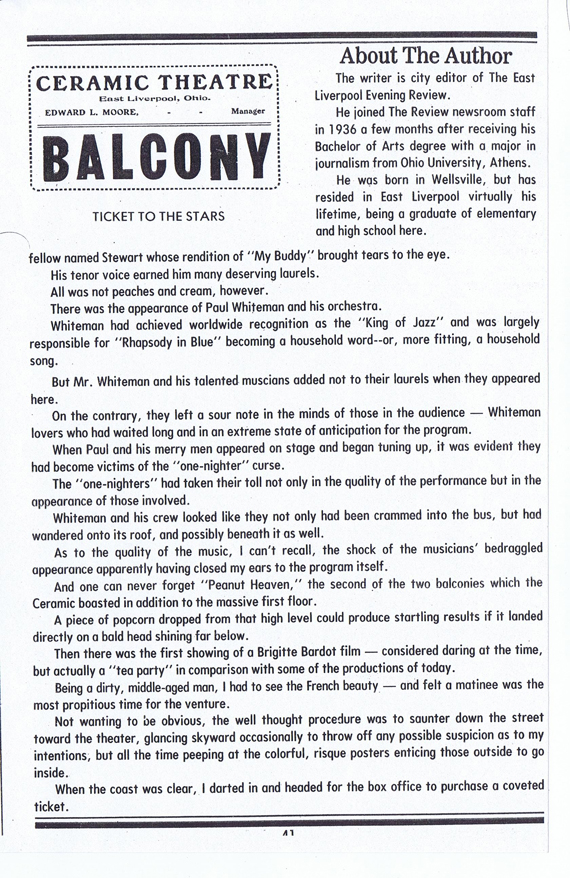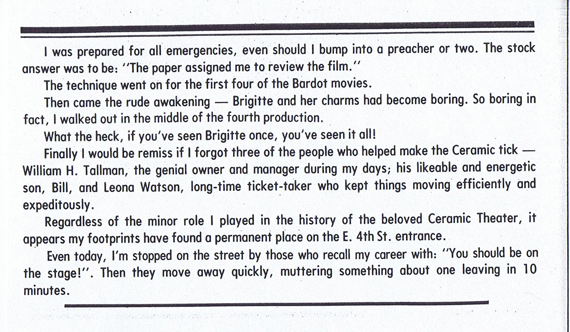 ADDITIONAL INFORMATION:
Ceramic Theater
East Liverpool, OH
118 E. Fourth Street
East Liverpool, OH 43920 United States
http://cinematreasures.org/theater/4922/
---