East Liverpool Historical Society
We had a bus station 2
Bus station and buses in ELO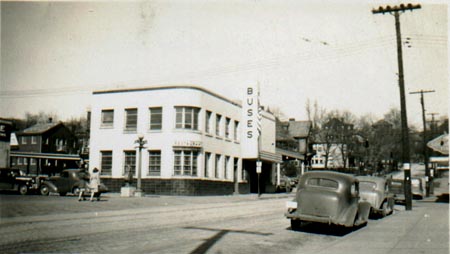 Bus Station, East Fifth Street, 1940s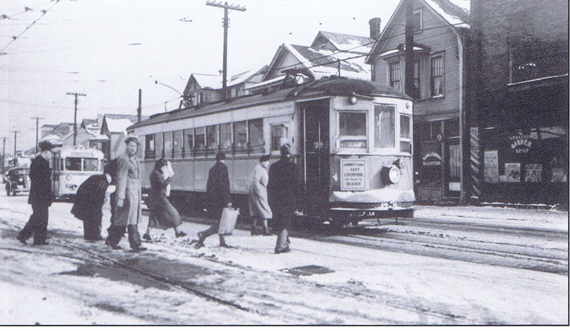 An interesting picture. Past and the future as represented by the trolley, soon to be the past in ELO and the bus coming up behind it which will be the future in ELO for approx 30 years. BTW the scene is the East End.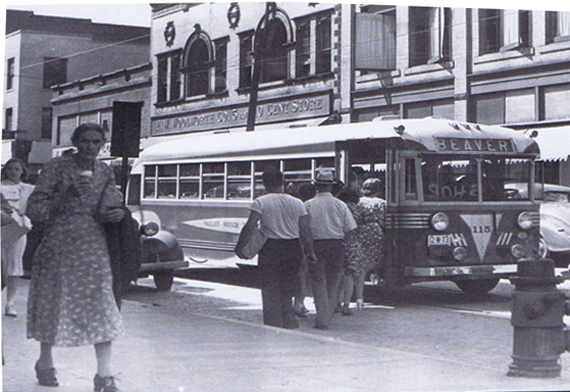 This picture taken along East 5th Street is probably the late 40s. If you look behind the bus you will see that the modern multiple story J.C.Penny Building hadn't been built yet. What is present in the picture in the place where that building would be shortly after this picture is a one story building.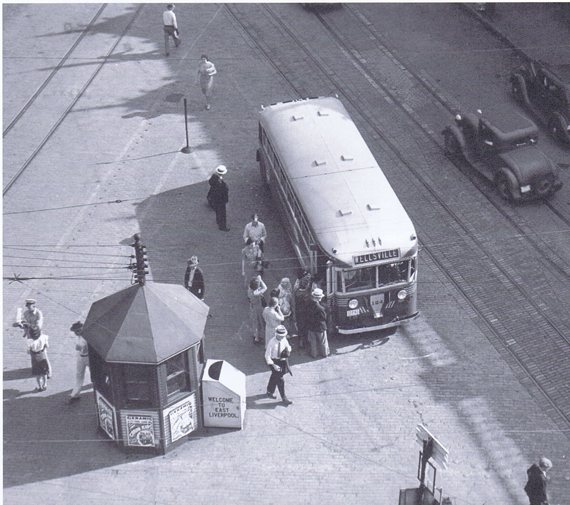 The Diamond, trolley tracks still present so probably late 30s very early 40s.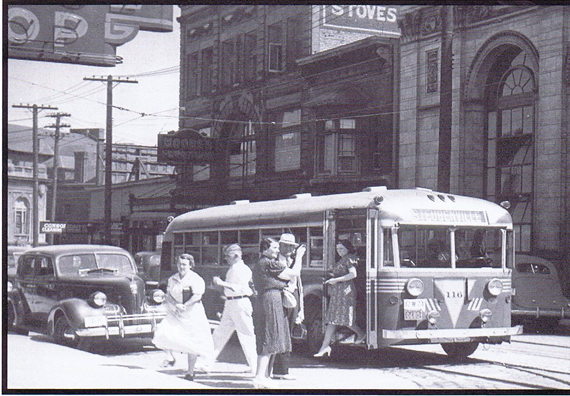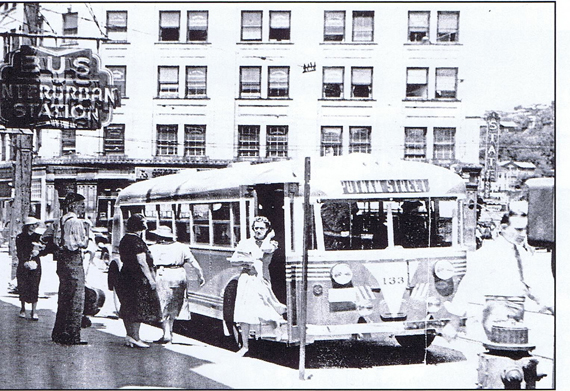 This picture made between 1939 - 1942.
I enjoy your website very much.  While browsing through "We had a bus station" I remembered a picture I took in the early 1970's of the last two East Liverpool motorcoaches taken out of service and replaced by old schoolbuses.  These two buses to me represent an end of an era.  I attached the picture and you may use it in this article if you wish.. . . Mel Watson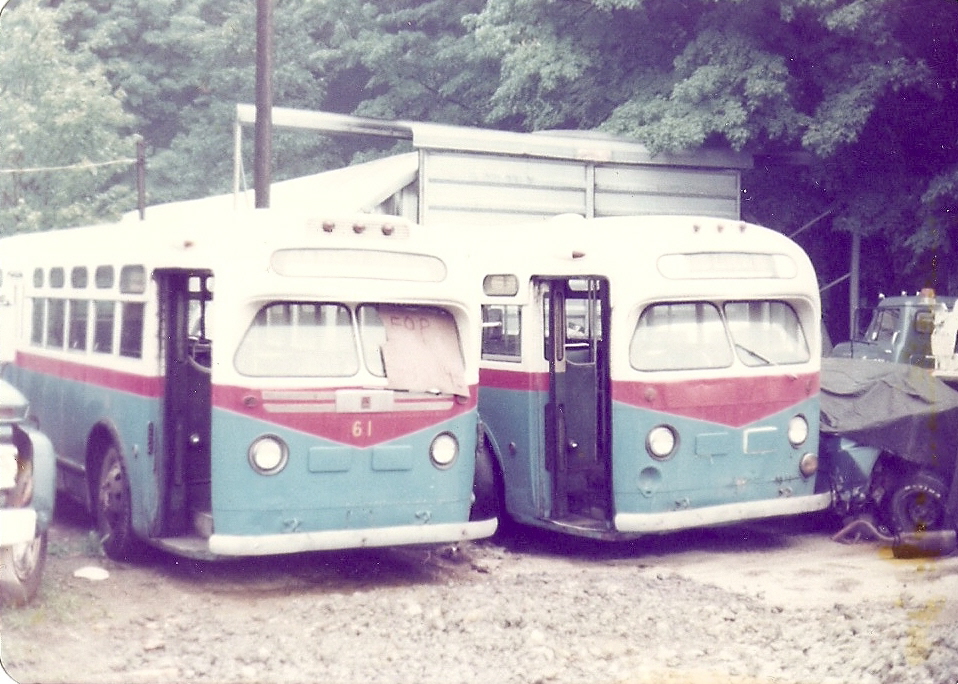 ---