Built during the 1890's and called the Exchange Building. There were professional offices on the second floor. Several different businesses used the first floor.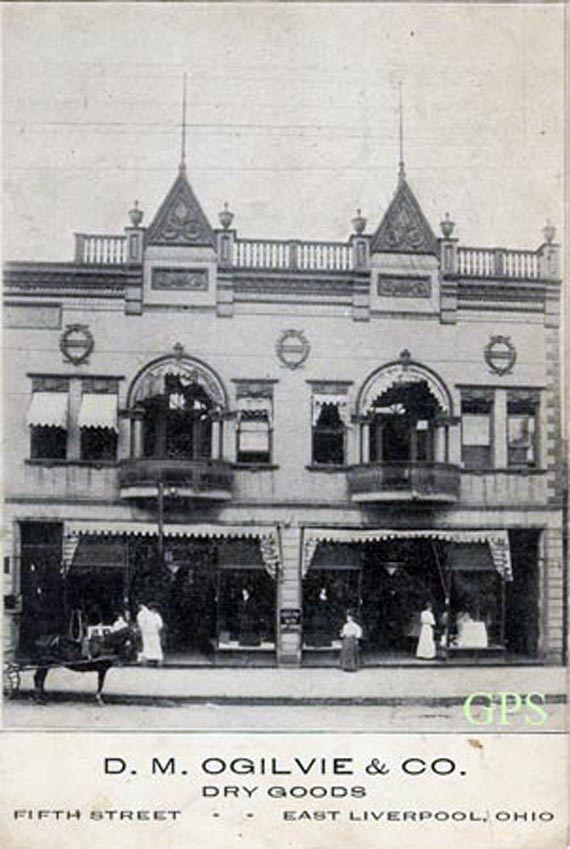 Yes once upon a time what was to become the Woolworth 5 & 10 did have a fancy top to it. This picture originally posted December 30, 2009 By Paulette Davis Boley on her Facebook Site "Memories of East Liverpool, Ohio" A photo from the Genealogy Pit Stop Web Site
http://www.genealogypitstop.com/ELOBuildings1.htm
D.M. Ogilvie and Company built their building on the northwest corner of Washingon and E 5th Street in 1912 after they had been in the Diamond and the Exchange Building next door since 1905.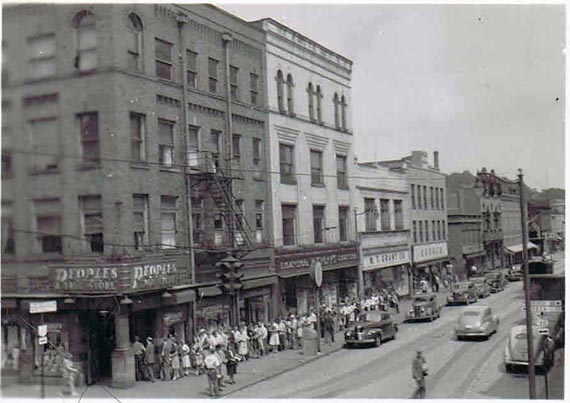 If you look down East 5th you can see the Woolworth Building near the end of the block. It still seems to have its top. This picture was probably in the 1940's.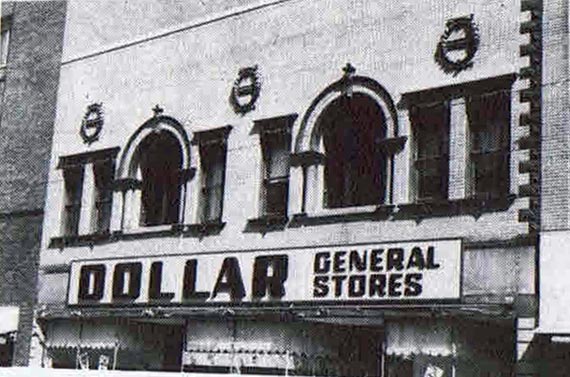 In the 1990's.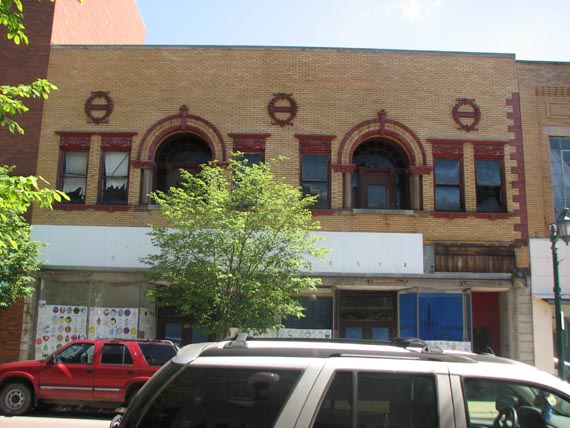 This shows the buildings most distinctive features even after the top and balconies were removed the front of the second floor is still the eye catcher. Picture taken June 29, 2011.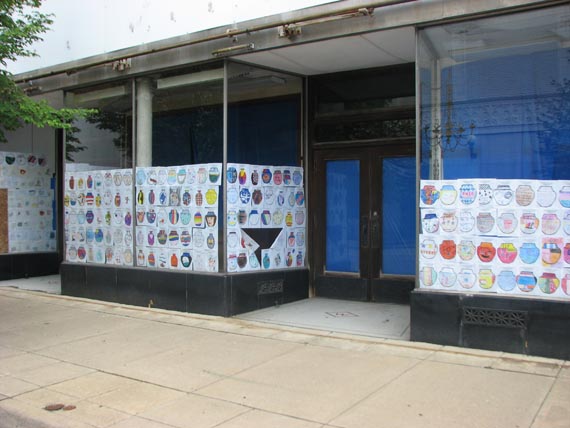 Street level first floor display windows. The pictures in the windows were drawings by childern for a recent Pottery Festival contest.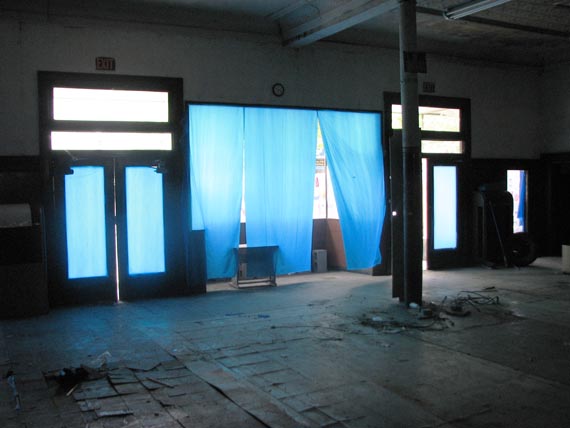 Inside the building, ground floor looking towards the front. The smell inside wasn't pleasant. Water dripping onto the first floor could be heard torwards the back of room.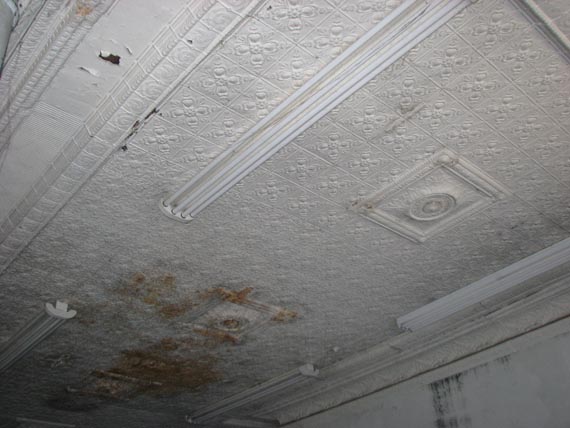 A part of the once beautiful ceiling.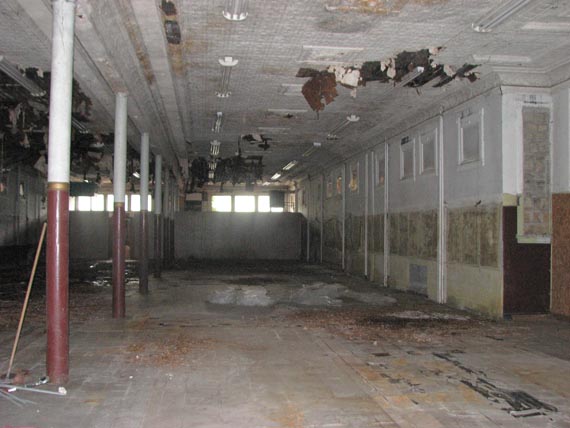 Lookikng back towrds the dripping water sounds.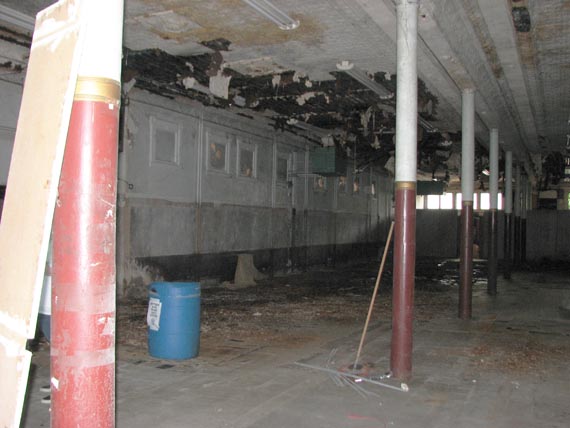 The west side of the ground floor.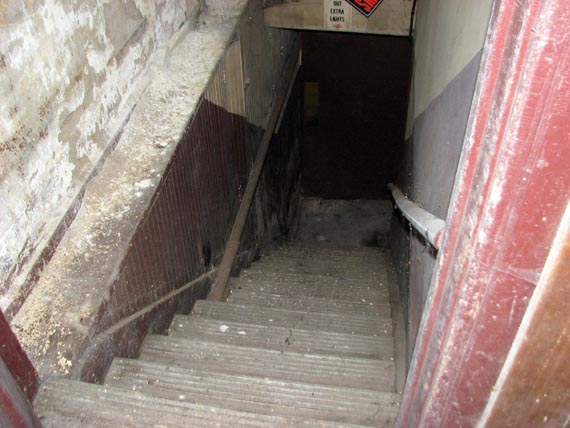 Stairs to the basement. We didn't go down to the basement.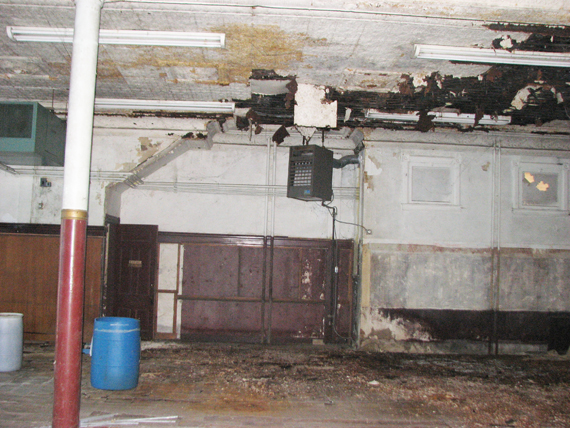 A portion of the west wall ground floor about mid point between front and back of the space.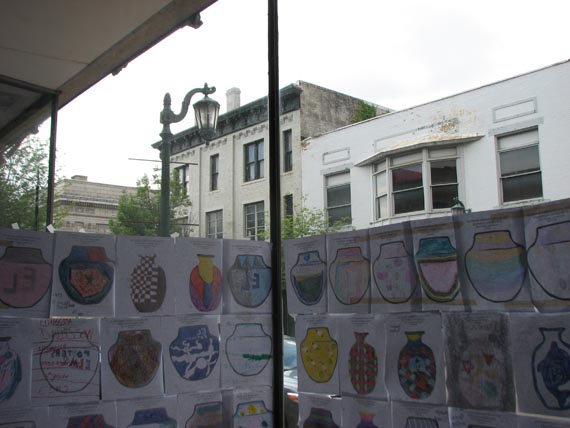 Looking our the front display window to the east.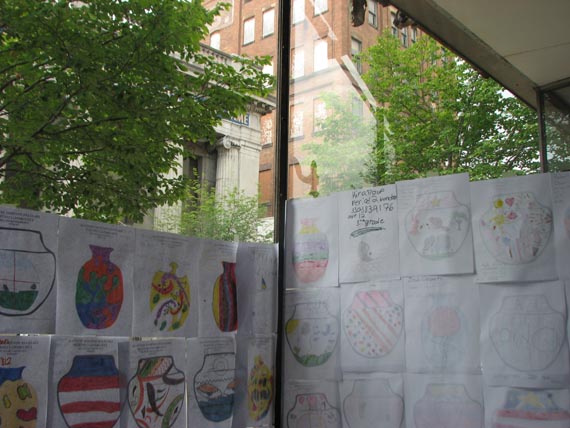 Looking our the front display window to the west.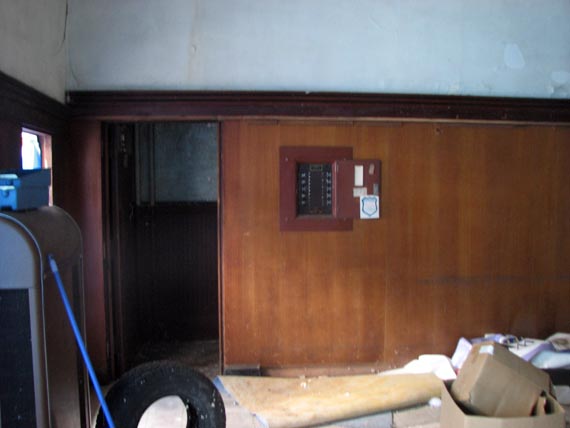 In store entry to stairs to second floor.
---