East Liverpool Historical Society
Trotter Hardware Building3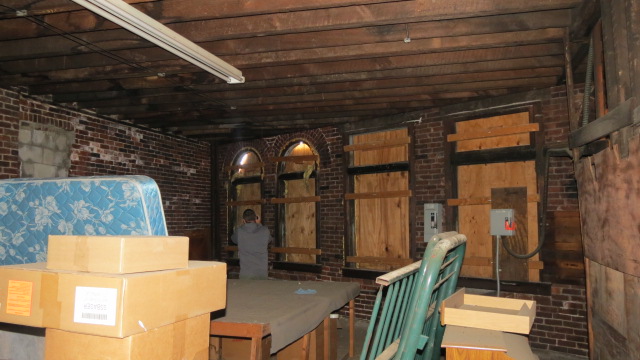 This is the back portion of the 4th floor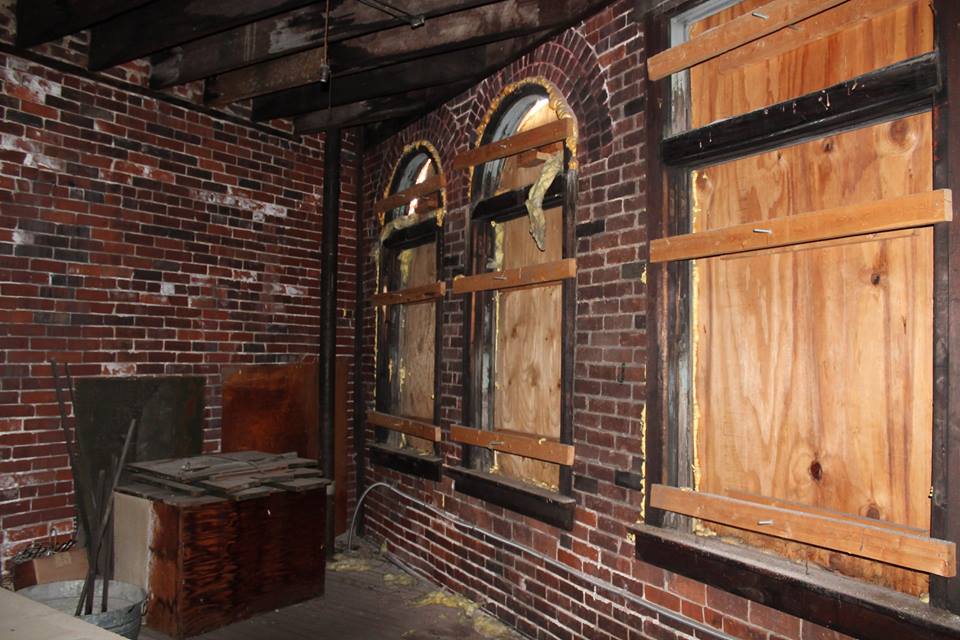 Courtesy of Shannon Langdon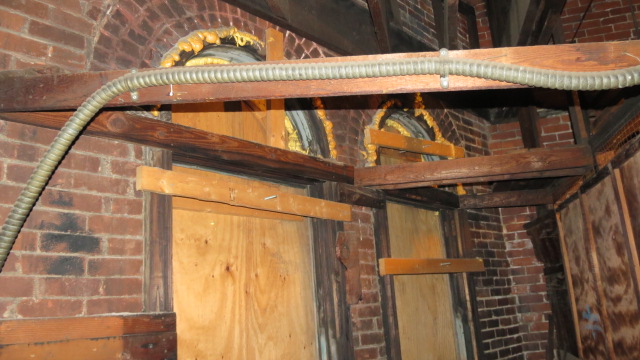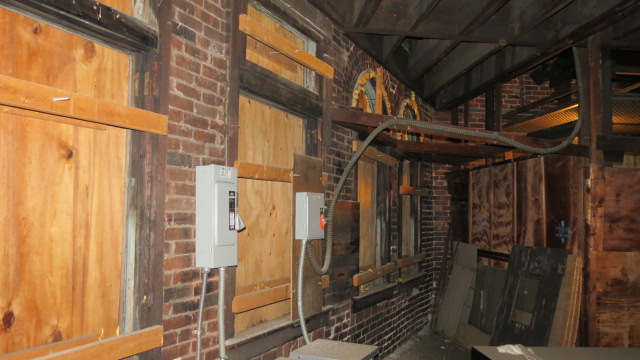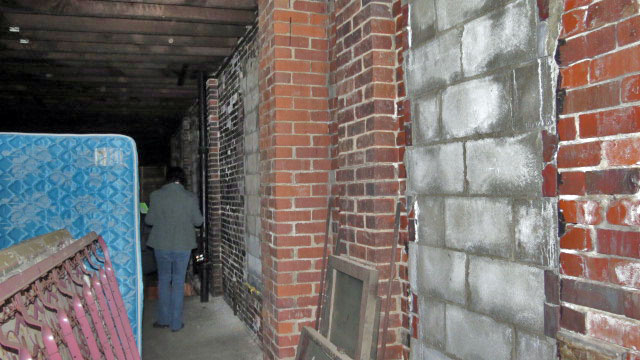 Donna Anderson Most of the time I don't try to catch people in my pictures though there are a few times I don't mind if I do. The problem here was when we first arrived on then 4th floor there were no lights. While the pictures look bright and clear, thanks to photoshop, the fact is at first we truly were in the dark. In this picture Donna was looking down the steps to the third floor. It was suggested we use the elevator rather then those steps.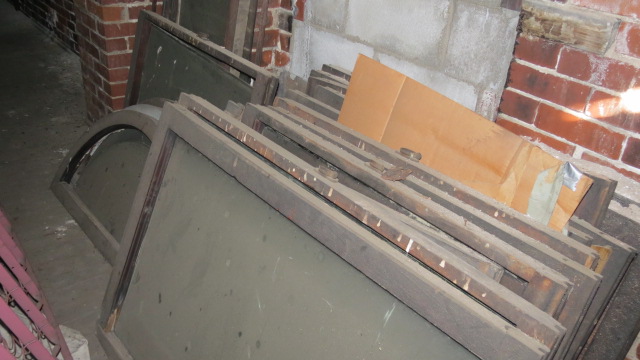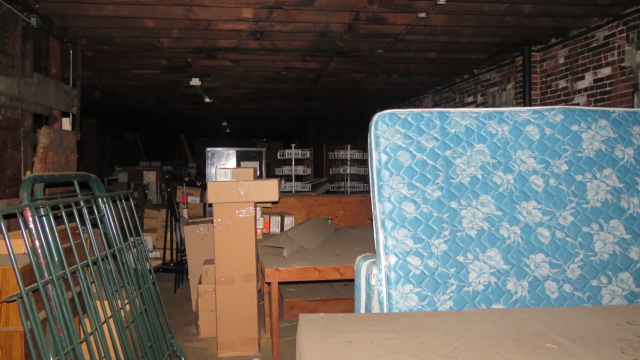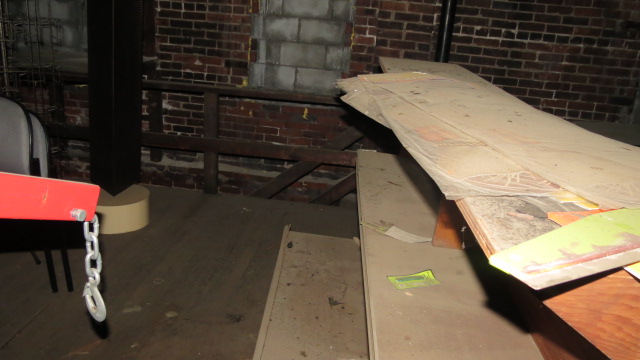 The steps to the Third floor.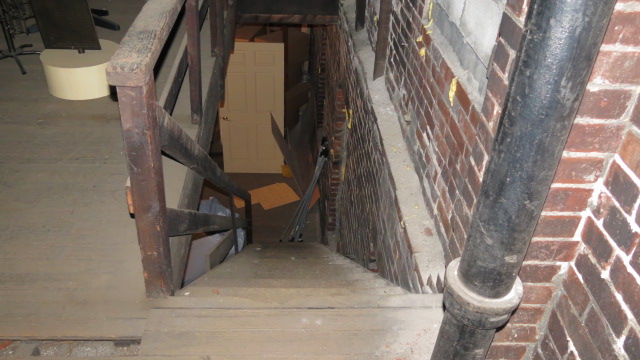 Same steps.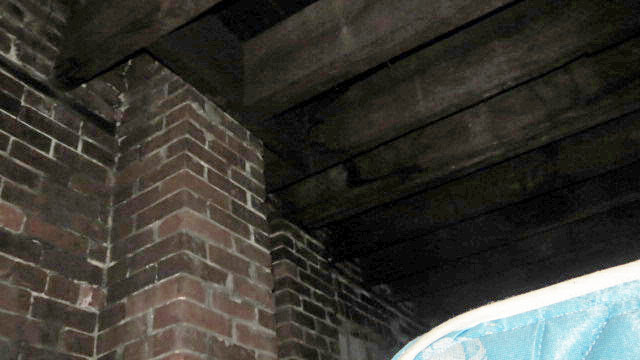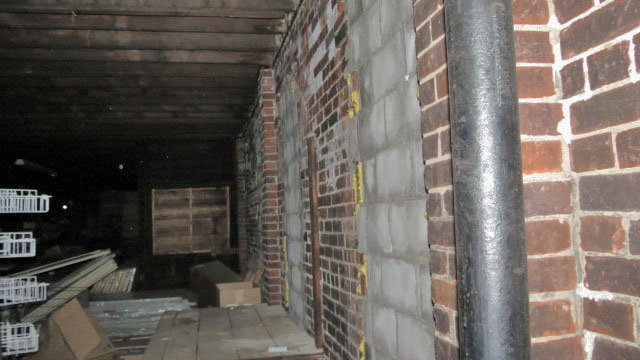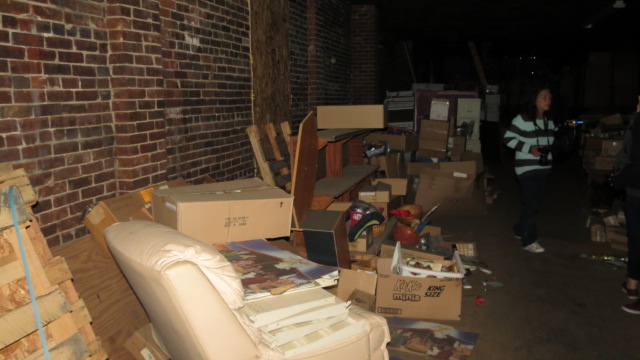 Juanita Ruffner.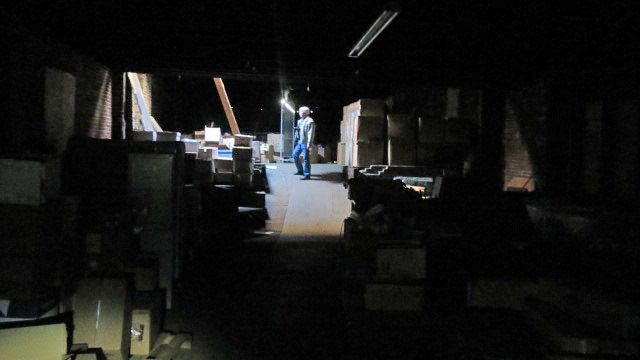 Terry O'Hara looking up trying to decide if he wanted to explore the roof. He decided he didn't.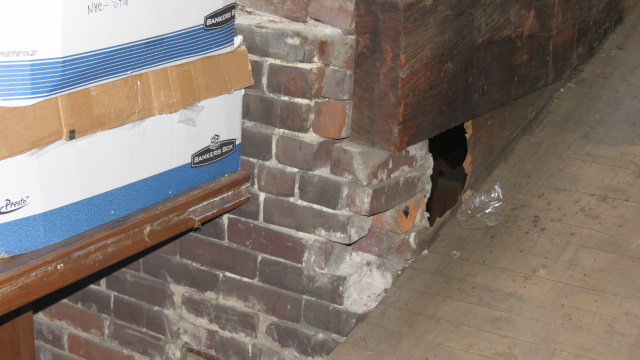 This is approaching the ladder to the roof. You have to walk up the ramp and at one time it appears there was a wall here.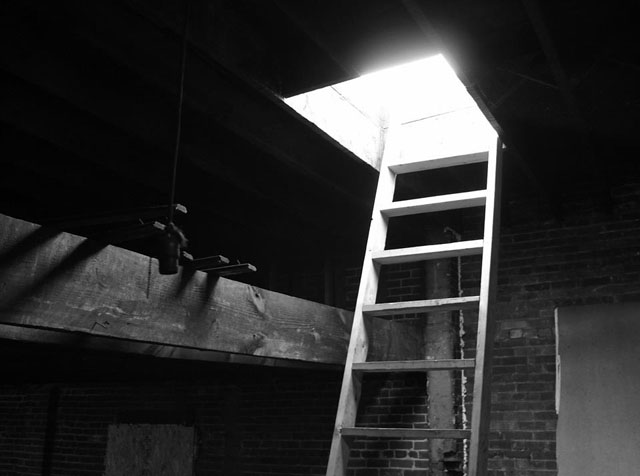 Courtesy of Jeff Langdon. Gateway to the roof and of course you know we are going there. We always do.
ROOF
>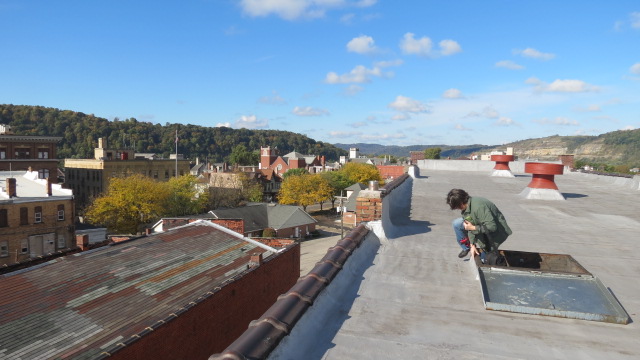 Donna Anderson emerging from the 4th floor onto the roof.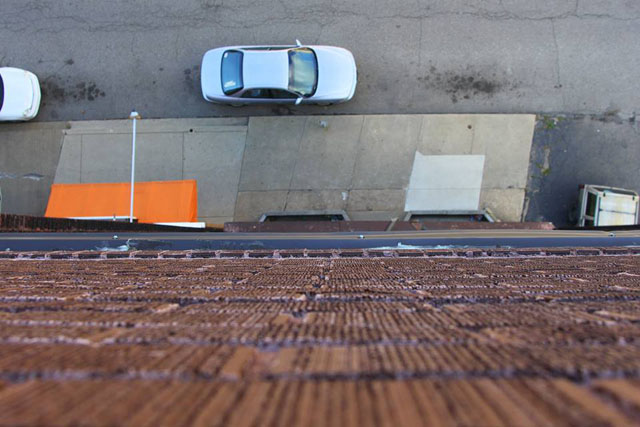 Courtesy of Jeff Langdon. A long way down.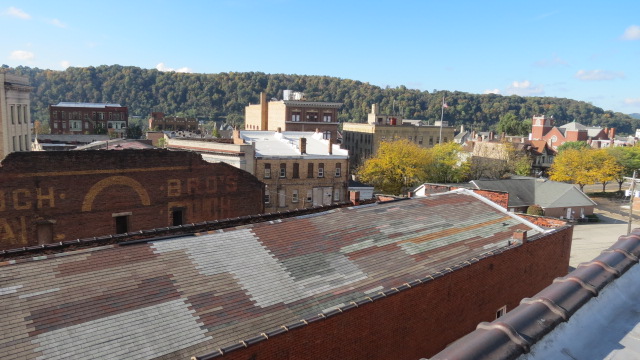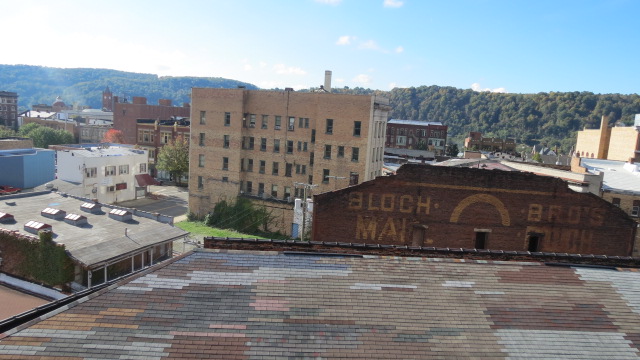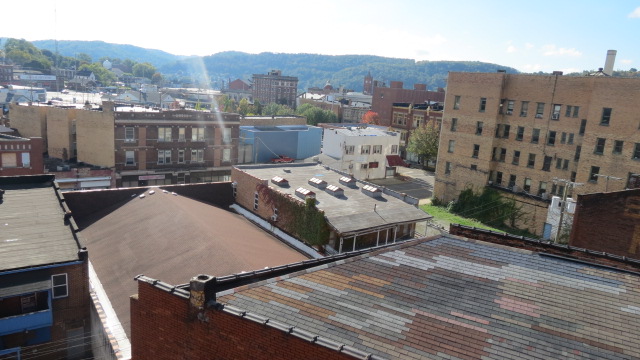 CONTINUE ON TO Trotter Hardware Building4
---